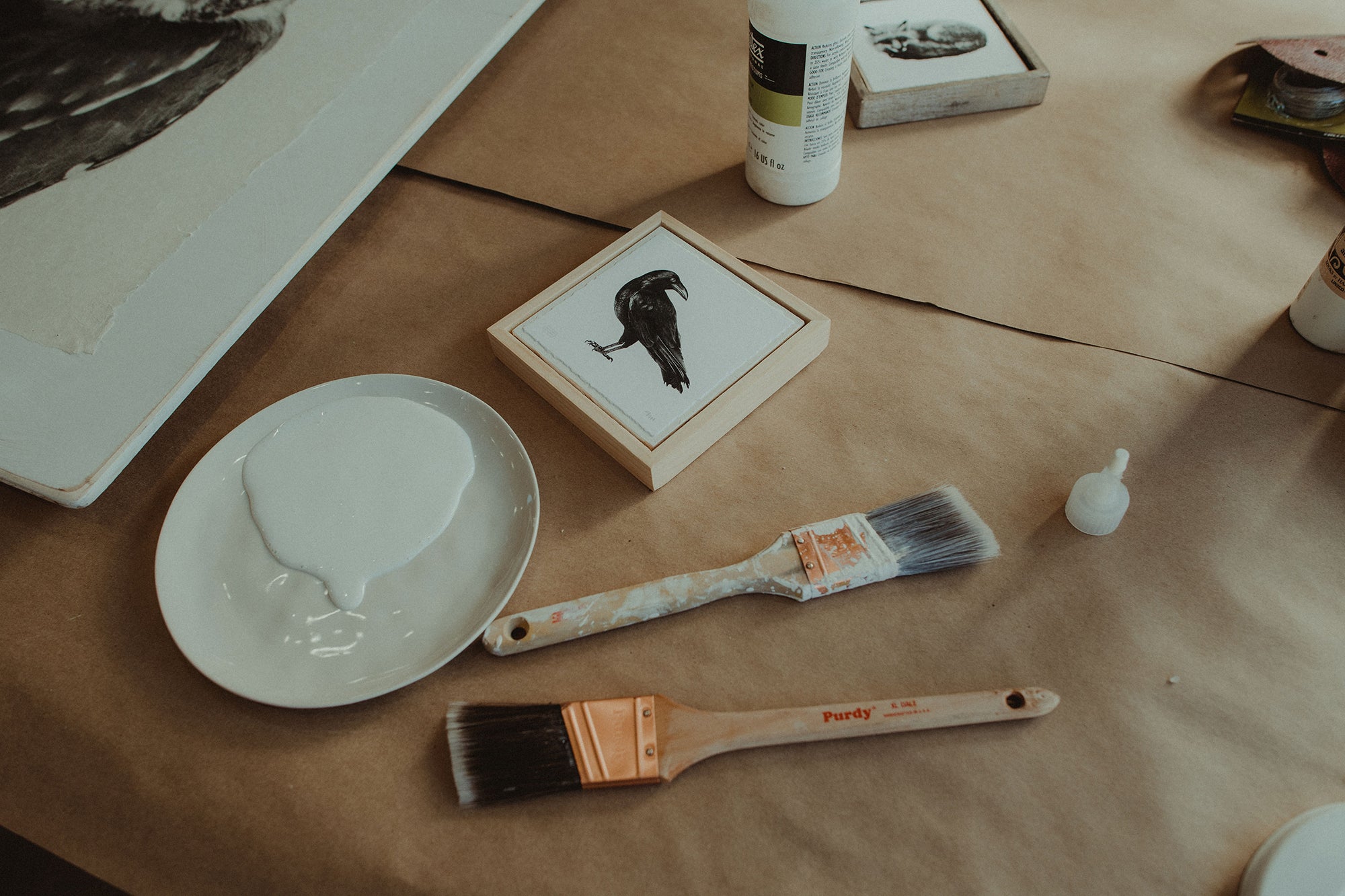 Jennifer MaHarry - A Walk On The Wild Side
Jennifer MaHarry (also happens to be Jes's sister, and yes the creative spirit runs in the family! ), is a fine art photographer whose love for animals comes out in her work. Focusing on wildlife for her subjects  Jennifer captures the true essence  of the animals in black and white and in color. She shares, "I really like to highlight these animals as individuals to give people a chance to really appreciate them and their nuanced personalities."
"I really like to highlight these animals as individuals to give people a chance to really appreciate them and their nuanced personalities."
Jennifer worked for years as graphic designer for Hollywood movie posters and utilizes her well honed eye to create her remarkable and iconic images. Her foray into photography came many years ago when, intrigued by the plight of the wild mustang, she traveled to eight western states to photograph these noble animals and to  bring some light to this issue.  Every print  Jennifer sells  a portion donated to support animal welfare and environmental causes. She also prides herself for using a family run paper factory in Bhutan that makes truly unique hand made material to print on. 
She explains, " I love introducing new textures and new ways to present these images."  
Jennifer adheres the image onto painted wood panels and finally applies a light glaze over the print. Her work is available through her website https://jennifermaharry.com and can be found in our Jes MaHarry flagship store in Ojai, California.
Jen at JesMaharry Studio in Ojai, California
shop the look
Jen's selections are more than mere accessories; they are silent narratives handcrafted with precision, representing her unique aesthetic and artistic vision.
In every handmade piece, there lies a vivid celebration of the symbiotic relationship between art and fashion, narrating tales of timeless elegance, innovation, and unrivaled craftsmanship.